Want to crochet XMas-Decoration?
? Crochet Pattern for Christmas
For the Christmas season, the LuckyTwins have come up with a few suitable instructions, which they proudly present here, so you can easily crochet them yourself. Just click on the respective picture and on the details page you'll find the appropriate instructions.
---
This instruction shows you how to crochet a beautiful chain of lights. You can then use it to light up a small tree or simply use it as decoration for other areas. show the pattern »
---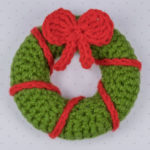 The small mini-Christmas wreath is a very decorative element for every cupboard but also well suited for hanging decorations (e.g. as a crocheted tree ornament or on the door …)  show the pattern »
---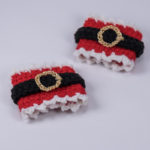 The small napkin rings (crocheted, of course…) are an absolute eye-catcher on every Christmas table. Whether with roast meat or vegetarian dishes – the rings beautify every table – and Scarlett has her very own idea … show the pattern »
---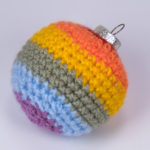 This crocheted Christmas tree ball is a real eye-catcher! Zola found it in the attic, but here YOU can find the instructions for it and you can easily crochet it again and let your Christmas tree shine in bright colors … show the pattern »
---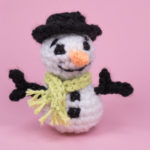 The little crocheted snowman looks friendly not only at Christmas time. Unlike his "real" colleagues made of snow and ice, he can bring joy all year round and decorate, for example, the windowsill. show the pattern »
This list is extended from Advent weekend to Advent weekend. So check back here or follow the LuckyTwins on Facebook or Instagram – we'll point it out there as well.