You want to crochet a unicorn? This is the right place for you!
Una – a unique unicorn ?
Here you get a detailed and illustrated pattern with which you can crochet your own unicorn easily. After the purchase you simply download the PDF file to your computer and you can start crocheting immediately. The pattern is also suitable for beginners, if the basics are available.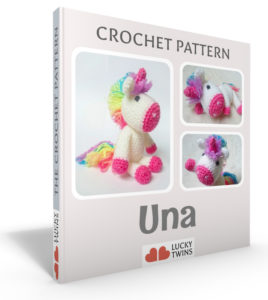 Creative cuddle artist
Una is a passionate artist, she paints, sings and plays a heartbreaking harp. She receives enthusiastic reviews for her Shakespeare stagings. But the best thing Una can do is cuddle.
Hello, I'm Una! My heart beats for the arts since I was a baby unicorn. When creativity grabs me, there's not much to slow me down.
| Unicorn Una – Key Facts | |
| --- | --- |
| size | about 6,2 inch, ca 16 cm |
| special features | rainbow mane, rainbow tail, can make itself invisible |
| personality traits | visionary, lovable, creative, extraordinary |
| favorite color | colorful |
| favorite food | cotton candy |
| favorite movie | Despicable Me |
| favorite spot | ice-cream parlor |
| hobbies | origami and motive cakes bake |
Here's a small insight into the structure of the pattern:
Start your unicorn project now and make eyes shine bright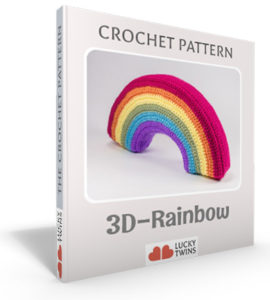 The manual for the suitable ? rainbow is included!
Because as if the little unicorn alone wasn't enough, you get the matching rainbow for free if you buy the pattern for 'Una'!