You want to crochet a zebra? You are in the right place!
Zola – one strip, no strip ?
Here you get a detailed and illustrated pattern with which you can crochet zebra "Zola" easily. After the purchase you simply download the PDF file to your computer and you can start crocheting immediately. The pattern is also suitable for beginners, if the basics are available.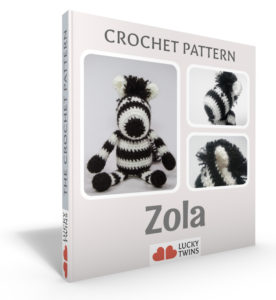 A charming zebra
Zola is a fun-loving zebra from the heart of Africa.Already as a child she was fascinated by travelling and she visited many exotic places. Her wit and charming nature make her welcome everywhere. Everyone loves her mystical magic show – have you ever seen a zebra hover?
Hello, I'm Zola! When I'm not travelling the world as a photographer, I perform as The Great Zola at children's birthdays. The world is full of magic!
| Zebra Zola – Key Facts | |
| --- | --- |
| size | about 6.2 inch, ca 16 cm |
| special features | black stripes on white fur, or white stripes on black fur; can yodel particularly well |
| personality traits | optimistic, courteous, spirited, adventurous |
| favorite color | green |
| favorite food | mixed soft ice cream |
| favorite movie | Madagaskar |
| favorite spot | a meadow of flowers |
| hobbies | karaoke, magic |
Here's a small insight into the structure of the pattern:
Start your project now and make eyes shine bright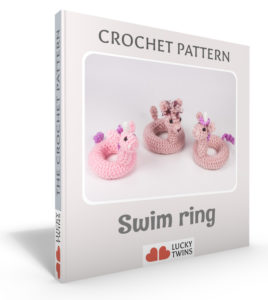 The crochet pattern for the matching swim ring is included!

And as if the little zebra wasn't enough, you can get the matching swim ring for free when you buy the pattern for 'Zola'!