Masks for crochet plushies
To keep ′em safe too …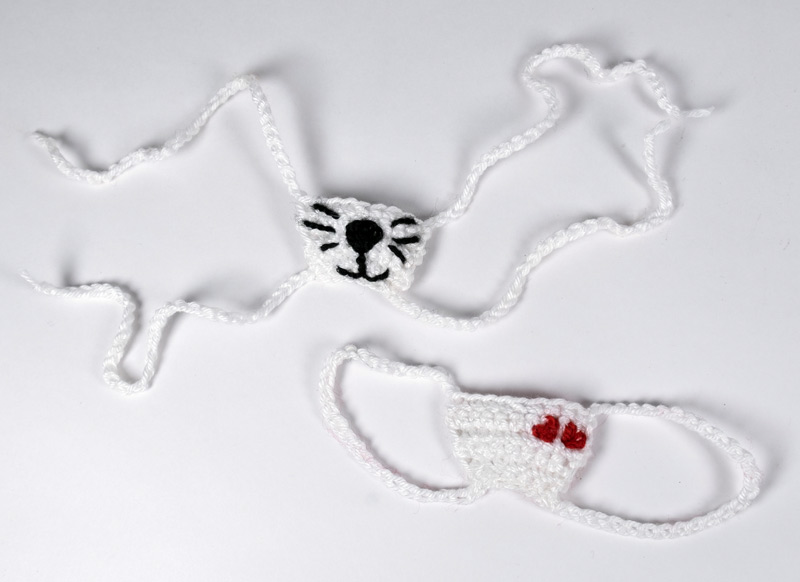 In times of compulsory masks and Co. it is also advisable for cuddly toys to follow the guidelines ? The small masks are also very well suited to playfully demonstrate the necessity to children by example and to introduce them to their use.
Materials:

thin white yarn,
leftovers in red and black
hook B , 2 mm (UK: 14)
needle

Signs:

R – row
st – stich
sc – single crochet (UK: dc – double crochet)
sl – slip stich
ch – chain
tch – turning chain
The mask is crochet in rows. At the beginning of each row work a chain as a replacement for the first sc.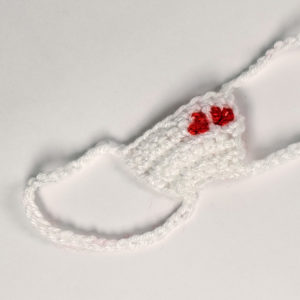 Strat with 6 chains  + 1 turning chain  (7)
R: 6 sc (UK: dc) (6)
R: tch, work sc (dc), double 3. and 4. st (8)
R: tch, work sc (dc) (8)
R: tch, work sc (dc), double 2. and 7. st (10)
R: tch, work sc (dc) (10)
R: tch, work sc (dc), work 5. and 6. st together (9)
The mask part is finished.
For the ribbons work chains directly at the mask. So for the first ribbon crochet chains further. Here I needed about 25 ch for the giraffes mask (it is best to fit it to the model from time to time). Then attach the chain to the lower part of the mask with a slip stich. Loop the thread on the other side and work as before. Sew all remaining threads and embroider the mask individually
If the cuddly toy has no ears, or they are not practical for masks, there is the version with 4 ribbons to knot. To do this, attach chains to all 4 corners of the mask.
Advice: For larger stuffed animals simply use thicker wool and crochet hook.
Congratulations! Your mini-mask for cuddly toys is done!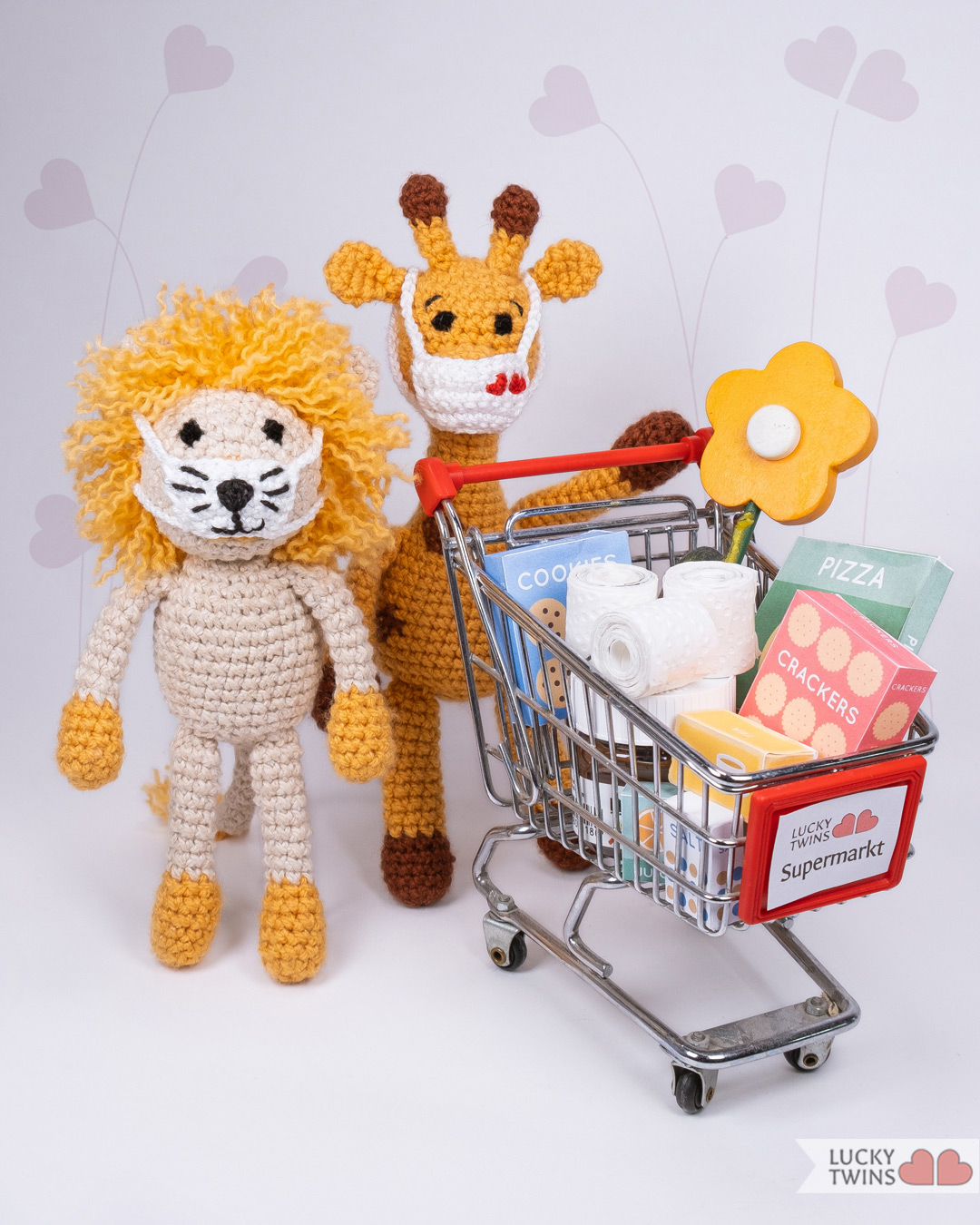 If you like the little crochet manual, I'm happy if you share it on Facebook as a way to say "Thank You" ?